Retro fans, wait no more.
The pre-sale opened recently for the rejuvenated and rebooted Razr – the new foldable smartphone from Motorola. The new Razr combines the "flip phone" aspect of its sixteen-year-old predecessor with the smartphone screen we all take for granted and rely upon today.
According to a Gartner report, there is a crucial factor the near-ubiquitous iPhone lacks that the Razr does not – a nostalgic fan base. Evidently, there is merit in combining new with old to offer end users something different.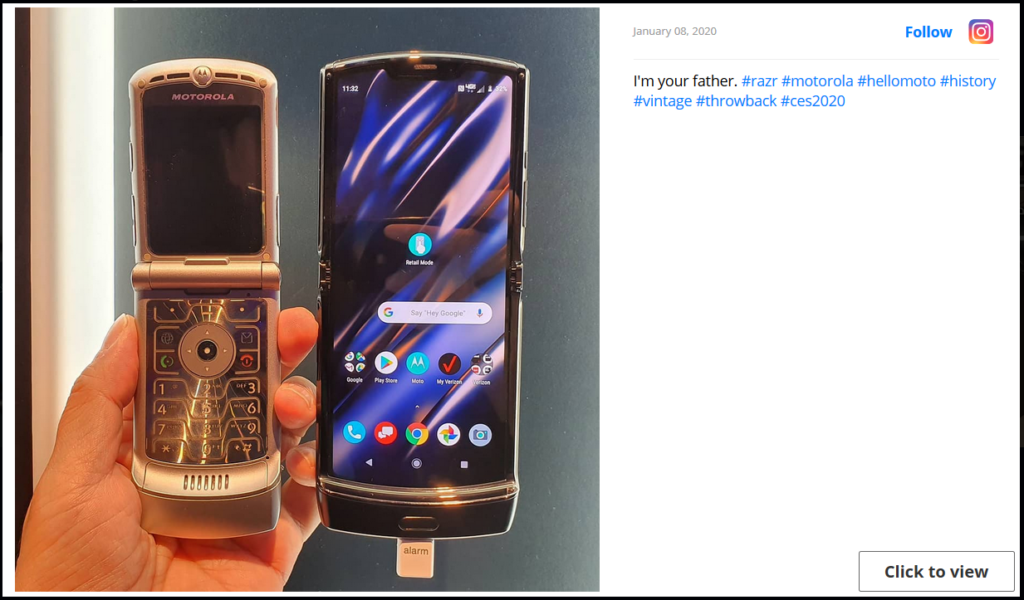 Combining the New with the Old, Archive Style
When people think about the word "Archive", rarely is it associated with a semiconductor manufacturer. Or at least not in the first instance. (More so, boxes of old papers!)
But archives are no longer just for records, books, or artifacts. In the digital realm, archives are so much more. Combining new elements with the old, as in the case of the Razr, the same positive result occurs – an improved and new end-user experience.
Rochester Electronics' (RE) archive staff use the digital archive concept in the best way possible. When the archives team found themselves attempting to organize and incorporate new and existing material from five major departments throughout the company, they asked for guidance from the Soutron Global team. The RE archive staff then utilized the Soutron Global Archive system to store and surface that content to end-users via a unique and customized UI.

In the words of Senior Archivist Meghan Turney, "The biggest advantage was the organization of information and searchability."
Soutron's customizable search portal has given each of RE's five departments access to their material along with shared content, thus maintaining proper security measures.
So – the new (Soutron Global) has made the old (archive) more accessible and useful. It is not nostalgia driving the use case in this particular scenario. Still, it is something vital to any business – real-time efficiency gains and ROI.
RE's collection now includes more than 500,000 records and is growing at a steady pace. The improvement in productivity has been a great boon to RE's staff. "Our team's workflows would be twice as long without this product," says Meghan Turney.
Rejuvenated and rebooted – return on investment check.
To read more about the challenges that Rochester Electronics' Archive staff faced and how they persevered, read their Client Story.
 Images courtesy of Motorola Mobility LLC.