Learning is the foundation on which society rests, and information and knowledge are the critical building blocks of that foundation. Indeed, we are experiencing what some refer to as a "Knowledge Revolution." We are living in (or at least we are approaching) a time in history that will likely become known as a "Golden Age" of knowledge sharing. And we have built the framework for that new age, the oft-described "three-legged stool" of knowledge services, that is, the convergence of information management, knowledge management, and strategic learning.
Managing Intellectual Capital
We define knowledge services as a way of dealing with an organization's intellectual capital. The purpose of knowledge services (indeed, its very existence) is clear, to ensure the highest levels of knowledge sharing within the organization in which knowledge services is practiced.
And there can be no question – regardless of how one earns one's living – that information and knowledge are and will continue to be the critical elements that permit the societal structure to flourish. Not only at the societal level; in the time in which we live and work, information and knowledge affect us at every one of life's stages, including – very specifically – in the workplace.
There are very specific reasons why the management of information and knowledge is so essential. In fact, a long list of such reasons could be developed, but I am satisfied with these:
the ubiquitousness of information throughout all of society and in all that society's citizens undertake
the desire (even the necessity) for transforming information into knowledge, and, finally,
technology that enables that transformation.
And if we want to dive deeper, we can pinpoint another reason for managing intellectual capital. Perhaps not quite as obvious as those mentioned above, but useful to think about: it is now accepted fact that everyone is an information/knowledge expert (or at least has an inclination to be such) and that state of affairs sets up a requirement (not a desire or simply an interest) for expertise.
The Connecting Element in Knowledge Services
With expertise, comes the sharing of knowledge. And knowledge sharing, like knowledge development and knowledge utilization, succeeds best when what is shared is the result of learning, that third element of knowledge services we call strategic learning.
It is not a new phenomenon, this idea that learning must be more than learning for its own sake. Throughout the long development of management principles (and notably from the early 20th century), much emphasis has been given to learning for a purpose. In the workplace – regardless of the type of workplace (and whether the workplace supports an organization built on profit and the return to shareholders, or whether it has some other function, such as a charity or educational focus) – learning must take place, and it must be shared for the organization to succeed.
And it must be strategic learning, that is, learning that – when completed (whether incidental, formal, or immediate and spontaneous) – enables the worker who has engaged in strategic learning to work better, easier, or simply more profitably. And that is our best definition: strategic learning is learning that helps an employee do the job better than it could have been done without the learning.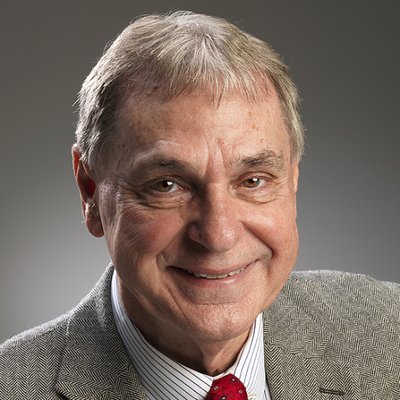 "Guy St. Clair is President, Consulting Specialist for Knowledge Strategy, and Knowledge Services Evangelist for SMR International. In his professional work, Guy is recognized as an expert adviser in knowledge services and in building the organizational knowledge culture, with a special emphasis on knowledge strategy development."
Guy was awarded SLA's top honor, the John Cotton Dana award, at the 2019 SLA Annual Conference. Learn more about Guy St. Clair's accolades and his life time of achievements here.